"Make a career of humanity. Commit yourself to the noble struggle for equal rights. You'll make a better person of yourself... and a finer world to live in."
- Dr. Martin Luther King, Jr.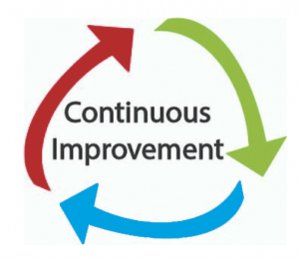 GROWTH POWERED BY VALUES...
We are a customer-obsessed team, committed to personal growth from continuous improvement -- for our team, our customers and the world. We subscribe to the belief that "the business of business is improving the state of the world".
Our journey embraces the value of Equality to build a diverse team and avoid some of the biases the tech world is still figuring out: gender, age, ethnicity, religion.
It starts with a proactive focus on including women and minorities, inspired by the values embedded in Canada's Employment Equity Act.
Our company is co-founded by a woman and our Code of Conduct includes principles to build a Harassment-Free and Discrimination-Free workplace. 
We are inspired by Salesforce's 1-1-1 model and are a member of the Pledge 1% initiative to funnel 1% of our time, 1% of our equity and 1% of our profits to nonprofits in our local communities and philanthropic initiatives.
We offer paid Volunteering Time Off (VTO) days to our team members so they can help improve their communities and contribute to nonprofit initiatives around them by volunteering their time, skills and knowledge.
Our Project Success bonus program aligns our team's success KPIs with our customers' success metrics, rewarding the team on each project to encourage striving uncompromisingly for our customer's success.
Our Continuous Improvement bonus program incentivizes continued learning and pursuit of Salesforce certifications to ensure your professional growth.
Our Mentoring bonus program incentivizes peer-to-peer mentoring, ensuring that your teammates are invested in your success and matches you with a mentor who can help take your career to the next level.
SALESFORCE DEVELOPERS / PROGRAMMERS
You might be an Apex guru who gets excited by having the opportunity to learn exciting new technologies -- whether it is juggling APIs to write integrations to 3rd party systems or creating Lightning components. You dream of building that next big app that synthesizes latest Analytics and AI technologies from Salesforce! You enjoy learning new things and take pride in leveraging new knowledge to deliver unique solutions. You love deep-diving into a new language, a new platform and building solutions unlike others! You chase growth. You embrace continuous learning!
SALESFORCE ANALYSTS / CONSULTANTS
You enjoy the flexibility of Salesforce configuration and get excited about the new technologies being added to the Salesforce platform. From Marketing to Analytics to AI, you thrive on learning new things. You are not defined by what you already know -- you are defined by what you want to learn! You care deeply about customer success and like to build lasting professional relationships. You see yourself not as a "consultant" or "admin" (though that's how the world might see you) -- you see yourself as a member of the customer's team, as their advisor. You don't work on a "project" -- you work on a "mission" to win the hearts and minds of customers!
START A CONVERSATION...
You might be eagerly seeking new opportunities. Or you might not be looking to change your status quo. Eitherways, we believe "Conversations create Opportunities". Whatever your goal, we would love to have a conversation with you to share our vision, what excites us about the Salesforce platform and why we are thrilled about our unique iterative approach dedicated to taking our clients to the next level? Let's chat!